Keiro hosted a CarFit program on July 12, 2019 at the San Fernando Valley Japanese American Community Center (SFVJACC). On this warm summer day, 11 participants received a free 20-minute inspection of their own vehicles to check how well their cars "fit" them as aging drivers. CarFit a collaborative program originally put together by the American Occupational Therapist Association, AARP, and AAA and is designed for drivers 50 years of age and older.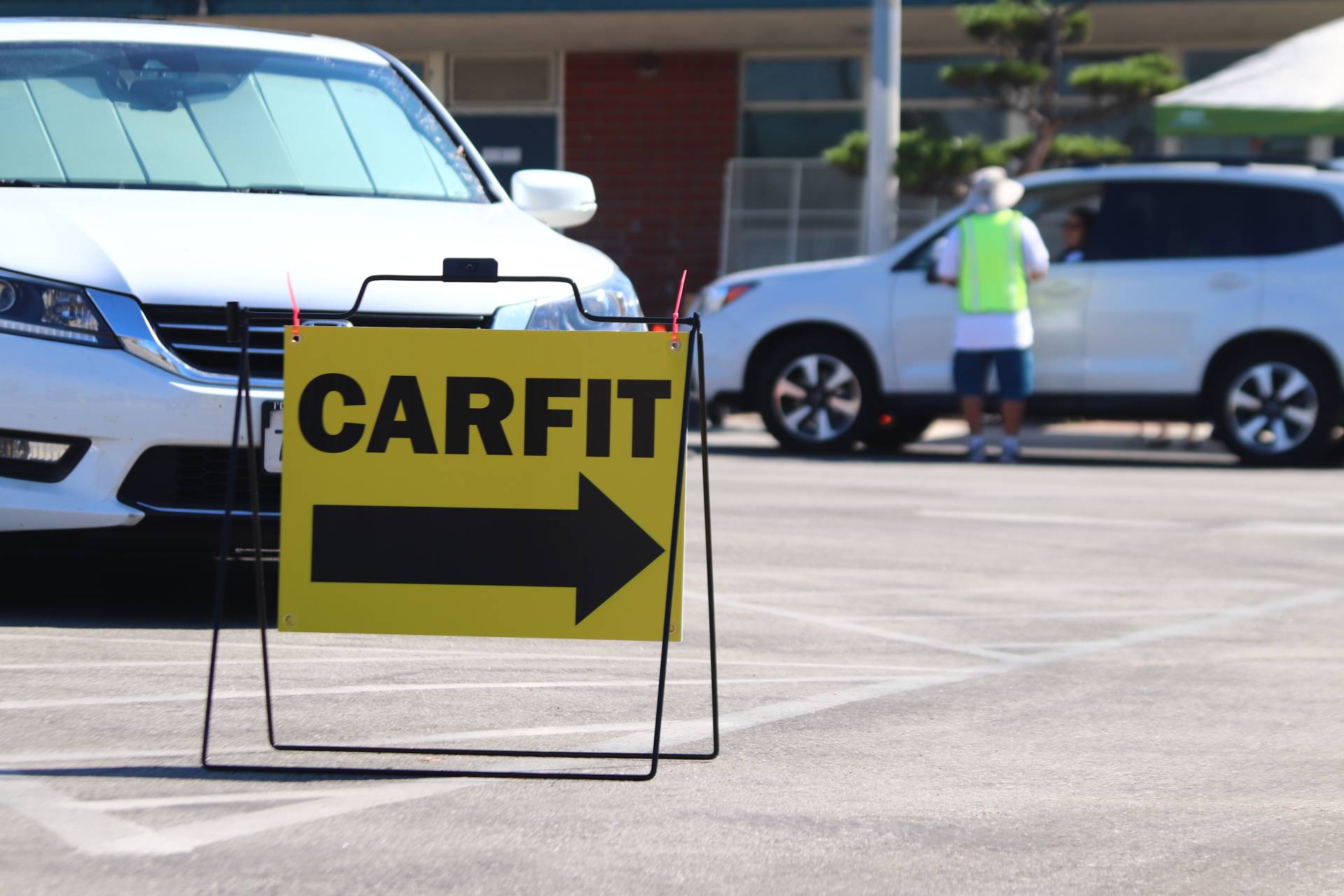 12 Inspection Criteria
Driving is such an integral part of our lives. However, as we age, some of us might experience physical changes that can impair our ability to remain safe drivers on the road. The CarFit program evaluates how well the car fits the driver using 12 different inspection areas, including seat belt use, steering wheel tilt and positioning, neck mobility for visual blind spot checks, and more. A certified occupational therapist conducts the final assessment of the CarFit inspection and provides suggestions for how assistive devices can be used to support safe driving.
Back mirror check

Steering wheel distance check

Blind spot check

Occupational Therapist inspection
Voices of Participants
Ken Shimbashi and his wife Ritsuko experienced this new program at SFVJACC. Ken says, "It was mostly review for me but it was very interesting. I learned that I was looking too far inside for my side mirror, so I got to adjust [my mirrors] to have less of a blind spot."
After her session, Ritsuko excitedly shared that she had learned about tire pressure and other important features of her car she did not know about with the other participants.
For Michiko Kus, the program helped answer some questions she had about her car. "I always end up forgetting to ask the car dealer when I bring it to them. It was nice to be able to get those answers," she said smiling.
Another participant left saying she would like her friends to go through the program as well, and wished for another session to be held at the center soon.
---
If your community organization is interested in the CarFit program, please contact [email protected].
For more details on what CarFit is, visit https://www.car-fit.org/.