Every time you left, my grandpa cared. He acknowledged you when you left his home, and he would acknowledge you when you came back. My grandfather's simple gesture was so small that most people might not even notice it, but it's what I miss most.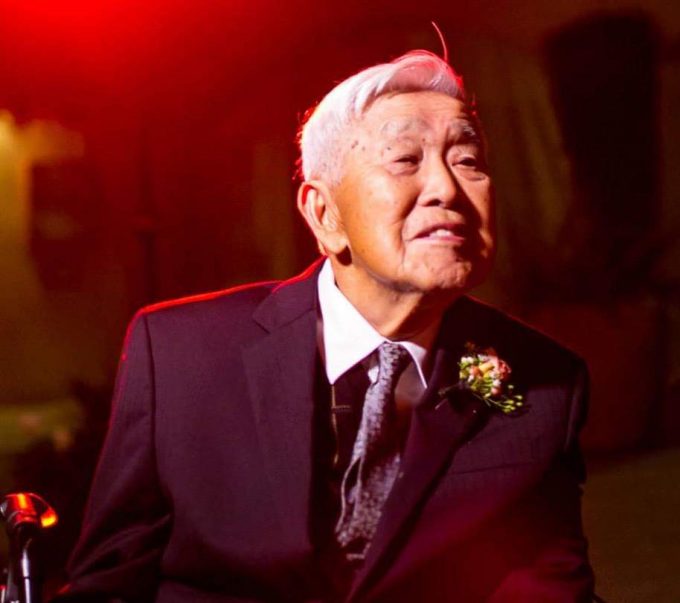 After living with him as his caregiver for several years, I still leave my front door with that memory in tow.
As a recent college graduate and the person who lived with my grandfather in his last months, it wasn't always easy.
There were a few scares, like when he coughed blood or when he fell. I made calls to 9-1-1 and spent a good number of nights worrying about him.
There were times when he was able to walk up and down the stairs, slowly but surely to and from his bedroom and downstairs. Instead of asking for help, my grandfather would rather spend nearly an hour attempting it himself. When it was taking him longer and longer to get up the stairs, I started to have him go halfway, then I would carry him the rest of the way. Nevertheless, he would still insist on getting ready for the day on his own as well as garden by himself.
At 98 years old, that was the kind of man he was. 
Caregiving Time Management
While living with him and trying to start my career as a civil engineer, I did my best to make sure he was taken care of while also wanting to maintain a social life.
When I would go out, I ran through a checklist of things that had to be done before I left. My grandfather had to be fed dinner, washed, and in bed, with NHK on, before I could leave. Even then, I never really left the house. From time to time I would catch myself worrying when I was out with friends. I would sometimes even feel guilty for going out, thinking that I should be at home watching over him.
In hindsight, I wouldn't have changed my experience. Yes, that sense of responsibility weighed on me at times but I would never take it back. It was all worth it, caring for him was my time with him. It's not about a scorecard. It's just about caring for the person. making sure that whoever your loved one is able to live their lives and be happy.
Family Collaboration
But I wasn't alone in caring for him. I was fortunate to have such a big network of loved ones who all pitched in the best they could. More than 20 family members would rally together on how to respect his wishes to remain independent while keeping him safe and healthy. Without family, this chapter in our lives would have been even harder.
Family discussions were always centered on what was in my grandfather's best interest. We used email chains and family dinners on Sundays to keep everyone updated.
Sometimes though, there were challenges too. It was different having me, a grandson living with him, explaining to my parents what I thought might be good ideas for my grandfather.
It was during those times that I realized some conversations are really difficult because you love them. My family taught me to keep that love when approaching tough situations.
Towards the end of his life, simple everyday tasks quickly became difficult: going to the restroom, holding his head up to speak, eating, and even just keeping his eyes open. As much as my family and I would try to force our own feelings of encouragement, my grandfather's condition was swiftly worsening. It was at this time I realized that although our intentions were optimistically fueled, they came at a cost of comfort to my grandfather's everyday life. That was when I decided to speak up. We, as a family, spoke about transitioning to strictly comfort care as opposed to rehabilitative care. That decision allowed us as a family to face the reality of impermanence and gave everyone a chance to say their goodbyes. It allowed us all to cherish the remaining time we had left with him, albeit brief. The love our family shared was the key that helped us all stay open and honest, especially when addressing care for a loved one.
Tsutomu's Legacy
Since his passing, his character and legacy has left lasting impressions on not just myself and my family, but also the community. For more than 70 years, my grandfather dedicated his life to Little Tokyo. After World War II and enduring incarceration at Tule Lake, he became a busy entrepreneur establishing Anzen Hardware and managing several local properties. His generosity was widespread and overflowing all throughout his life.
Today, I won't catch him acknowledging me out the front door or welcoming me home after a long day at work. For now, I'll keep his memory, story, and legacy as a special blueprint for when I have my own family one day. I would always say tadaima and my grandpa would say okaeri, and it really made me feel like I was home.
---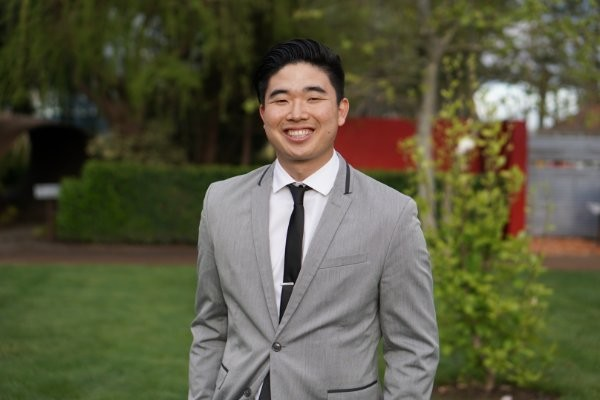 Andrew was a panelist at this year's Keiro Caregiver Conference, discussing difficult conversations. He shared, "Being part of the panel was a good experience, as it was interesting hearing everyone's perspective on caregiving and their different stories, including Naoko Okada who is from Japan. Caregiving at times seems like a taboo thing to talk about in our community, but it can definitely become a source of rifts among family members. We all have different perspectives on how care should be given, and we should not be afraid to talk more about our caregiving experiences."