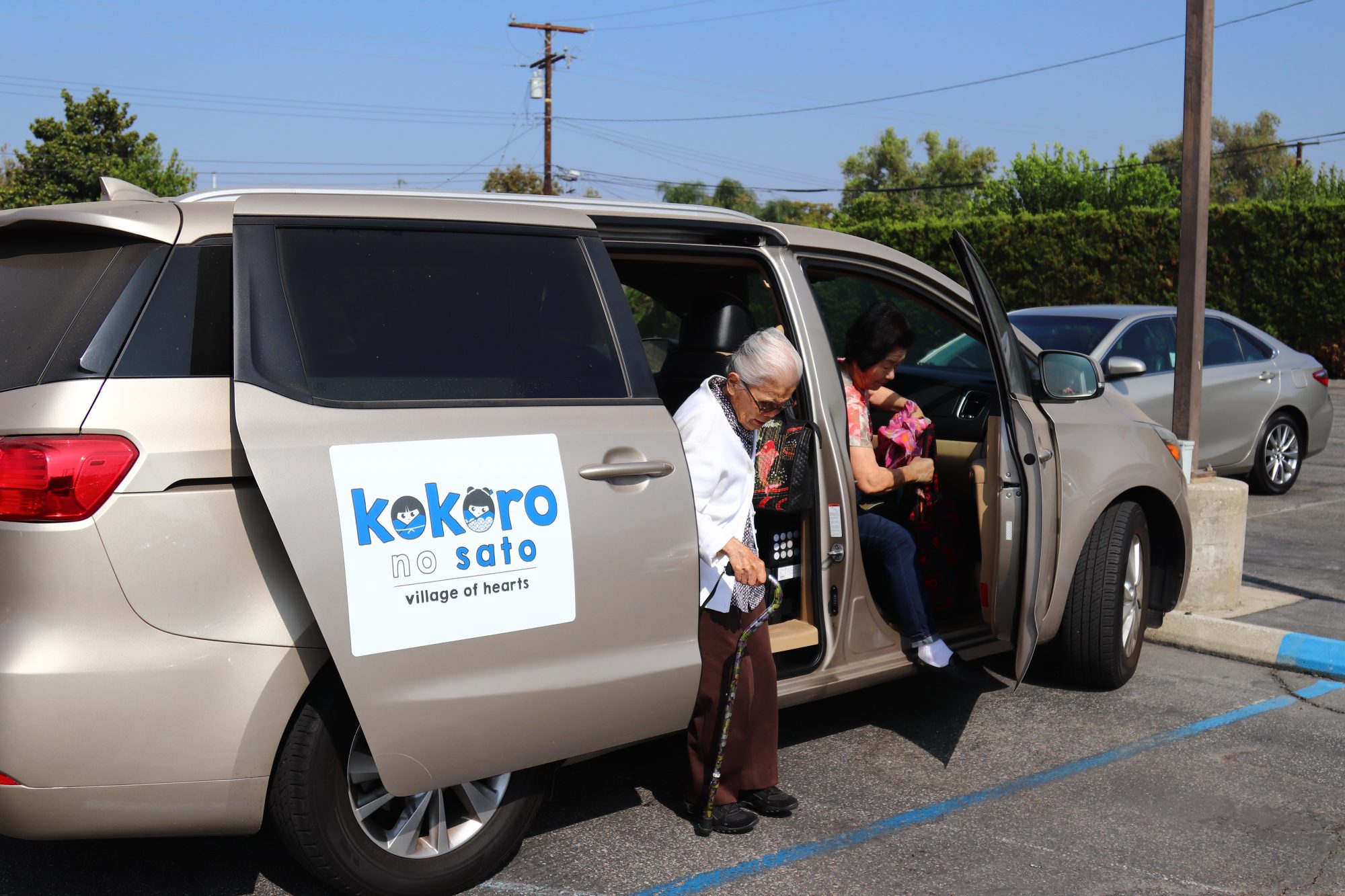 The East San Gabriel Valley Japanese Community Center's Senior Wellness Program has been around for almost 9 years. But its roots go back nearly 82 years when an acre of land was donated for a small Japanese language school. And what started as a humble school became a center point for the local Japanese community, addressing the changing needs of its members.
But the center faces a new challenge: transportation.
"This has been on our radar for a long time – nearly 9 years ago when the program started," says ESGVJCC Executive Director Pearl Omiya. "We realized that as our members age they stop driving. They can't come here anymore and that's why the van was so crucial."
Today, the center's Senior Wellness Program welcomes aging members from all over the San Gabriel Valley to enjoy workshops, exercise, speakers, and open conversations. Much of the program's focus is on physical, mental, emotional, and social wellness. For many who attend, the program is also a rare opportunity to leave home and engage in group activities.
Omiya says that roughly 45 attendees arrive for the two-day program each week, making transportation to the center important.
In an effort to increase both access to transportation and program attendance, ESGVJCC experimented with a number of pilot transportation options including Uber and Lyft, before deciding on what worked best for them.
The center's older members expressed hesitation using Uber and Lyft because it involved getting into a stranger's car for rides. Omiya adds that she and her staff made the arrangements from their phones, eliminating any technology use barriers. However, there were some cases where the drivers would have trouble finding the riders' homes and the lack of familiarity with the drivers revealed a need to seek other transportation options.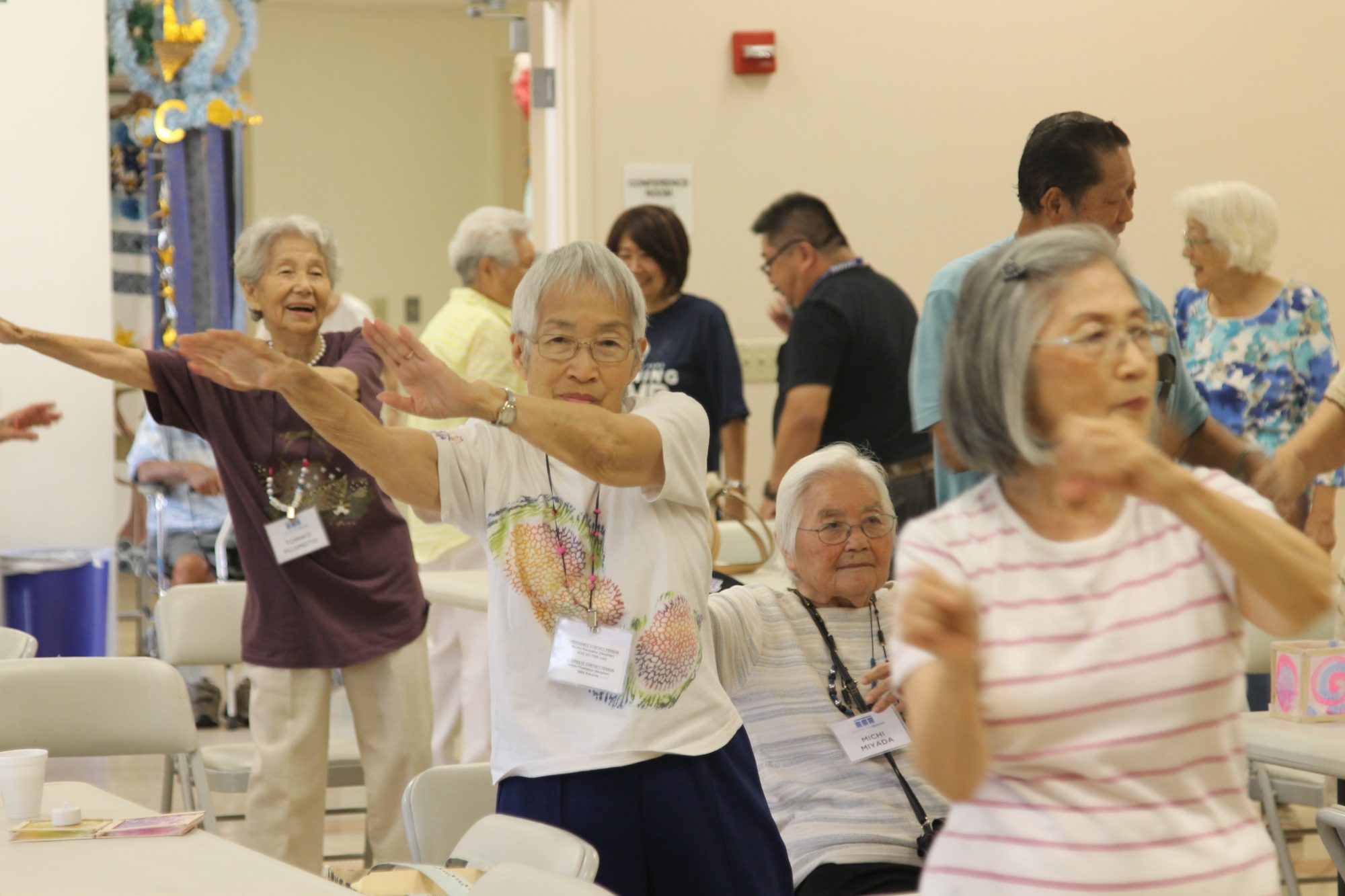 ESGVJCC next tried offering a volunteer rideshare program but that too, was unpopular. Omiya said that members felt like they were burdening volunteers, and enryo prevented them from utilizing the service. It was also challenging to coordinate with volunteers who couldn't regularly dedicate days to make trips.
Then ESGVJCC decided to apply for a Keiro Grant to support the center's need for a van to transport older adults to and from the Senior Wellness Program. Omiya credits Keiro's grant to support the purchase of a van in helping the center finally find a transportation solution that works. "The response has been great," Omiya says. "A lot of seniors see the van as a reliable way for them to get here. If we didn't pick up these seniors, they wouldn't be going anywhere. The Senior Wellness Program is half of their weekly activities, and I definitely feel like [the van] is worth it."
According to AARP's Understanding Senior Transportation Survey, lack of transportation is a growing concern that has a negative correlation with poor health and disability statuses.
A van may seem like a simple solution but there are many things to consider before investing in one, including maintenance, gas, and insurance costs.
"I would definitely suggest to other organizations to have a designated driver," Omiya says. ESGVJCC currently has three drivers on rotation but logistics and scheduling can be challenging. "We are having problems coordinating who is going to pick up and drop off now," as more riders ask for the van's services.
There are a growing number of alternative transportation options, and as the ESGVJCC staff knows, it may take several experiments to find what works best for an organization. Yet ESGVJCC did not give up, understanding that lack of transportation was a major barrier for their older members.
ESGVJCC hopes to expand the Senior Wellness Program to five days. And while one van can suffice for now, Omiya says she can already foresee a need for another.