"Keiro is community. Keiro has always been the crossroads of our community. The pillar of our community, the strength of our community. It's been that connection."

Beverly Ito
From One Summer to 47 Summers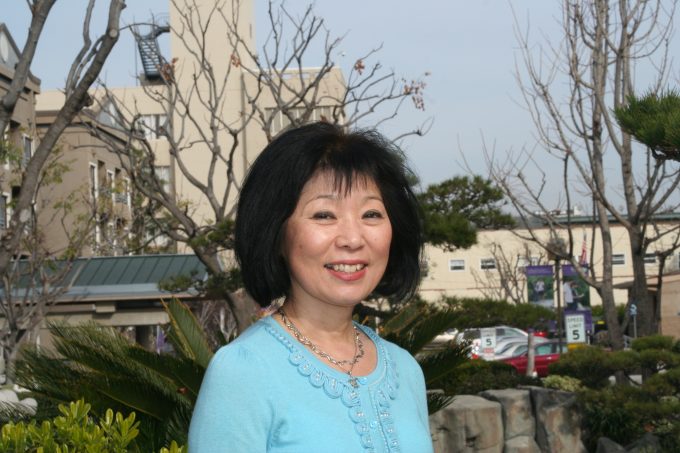 Beverly Ito is one of many employees who embraced the Keiro culture and legacy established by the founders 60 years ago. Her first encounter with Keiro was when her grandmother lived at Keiro Nursing Home. That personal experience led Beverly to apply for a temporary position at City View Hospital in the summer of 1974, prior to starting pharmacy school. She was initially hired to work in the business office at Keiro Nursing Home and then started her internship in the pharmacy department at City View Hospital once school began. "That one summer job turned into 47 summers. It's amazing, I'm so grateful for that first opportunity," chuckled Beverly, as she reminisced about her first days at Keiro.
Beverly graduated with a doctorate in pharmacy in 1978 and became the pharmacy director at City View Hospital. She then became the consultant pharmacist for the nursing homes, conducting monthly drug regimen reviews and filling prescriptions for the residents at Keiro Nursing Home, South Bay Keiro Nursing Home, and Keiro Intermediate Care Facility. Following the closure of City View Hospital and eventually, the closure of the pharmacy department, Beverly transitioned into administration, working as the assistant administrator at Keiro Nursing Home. In the summer of 2000, Beverly accepted an administrative position at Keiro Intermediate Care Facility (ICF) and continued to serve at the ICF until its closure this year. She has also served multiple roles throughout the years including chief compliance and privacy officer for Keiro.
Culturally Sensitive and Whole Person Care – A Sense of Family
Beverly was involved with many of the culture changes and paradigm shifts to improve care in nursing homes. Implementing consistent assignments for staff to promote more personalized care for the residents, along with eliminating physical and chemical restraints were among some of many measures taken to improve the quality of life for nursing home residents in the 1980's.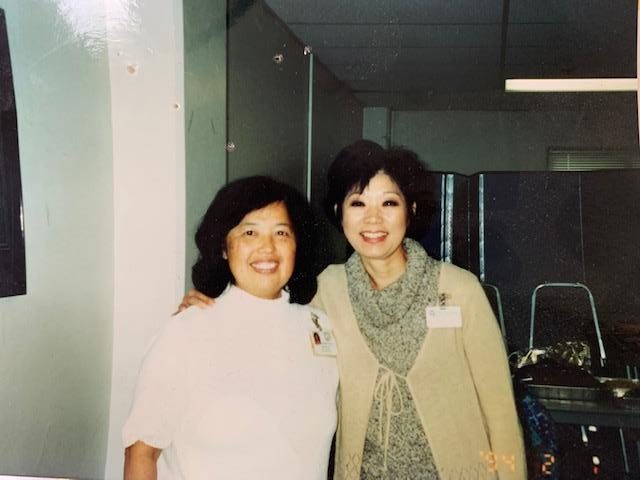 She commented on culturally sensitive and whole person care, a key part of what Keiro's services were about. "Culture means something different to all of us. It's a blend of our personal experiences, upbringing and preferences. Even though we focus a lot on Japanese language, food and traditions, it's also embracing the values of that culture, such as treating people with dignity and respect. Whole person care is about making things more individual. It's looking at the residents from their perspective and trying to meet them where they are and make them feel protected, comfortable, and happy."
She shared that these efforts really made Keiro a family. "Keiro's culture was to embrace everyone as family, whether it was the employees, the residents, their loved ones, or the volunteers. Everyone was part of our extended Keiro family." Cultivating an inclusive workplace that prioritized strong familial bonds contributed to Keiro's success.
Sale of the Facilities and Continuing the Legacy
The sale of the facilities in 2016 did not stop Beverly from continuing her role as administrator at the ICF. Although it was a challenging adjustment, Beverly and her team understood the importance of maintaining consistency for the residents. "My goal [at the time of sale] was to continue the mission and the legacy of Keiro, even under different ownership. It was important to keep Keiro's core values intact. We needed to continue to provide the culturally sensitive, person-centered care that our residents and families had come to expect. We also needed to demonstrate that we are all in this together and we are going to get through this change together. It was essential to maintain a stable workplace for our employees so the residents would know that we would continue to be there for them through the transition."
Memories with the Founders
Beverly is one of the few who had many opportunities to work with Keiro's founders and key leaders. She shared with us some of her memories: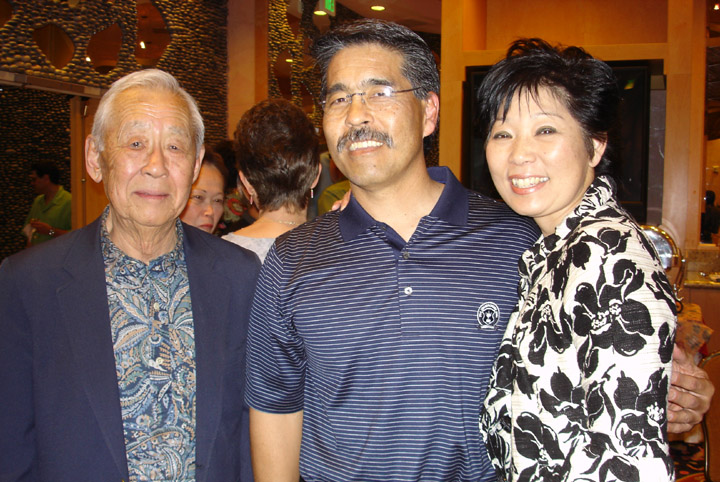 "What I remember about Edwin Hiroto was that he wanted to be seen as just a regular guy. He would sit down in the breakroom and chat with us all the time. Edwin fostered that tradition of treating everyone like family. Mr. Aratani, Mr. Mitsumori…What struck me most was they were so humble. They did so much for the community, but they weren't looking for acknowledgment. Instead, they would frequently acknowledge all of us for our efforts and our commitment. And I think that just made you want to work even harder to continue their legacy of caring and service to our community. I don't think I necessarily came in with those values in 1974, but it just became a part of me because of the people I had the good fortune to work with and learn from."
In particular, Beverly mentioned someone who made a big impact on her career as an administrator: Margaret Hiroto, who was the administrator at Keiro Nursing Home when Beverly first started working for Keiro. "Margaret was always interacting with the residents, their families, and she really worked closely with the nursing staff. She was deeply involved and hands on in the operations of the facility. Margaret's smile could light up the room and she had this infectious laughter that made you feel so good and positive about coming to work. That has been a big influence on me as an administrator to know my residents and to know my families, and to create a joyful and caring workplace. I am thankful to have learned so much from Margaret's example. Being a part of Keiro has given me a strong sense of purpose and lifelong fulfillment. I will always be grateful to have had this opportunity to serve our community."