Spending time in the sun is a part of the daily routine for many older adults, whether it is through walks around the neighborhood or gardening in the yard. Therefore, it is also important to know how the sun can affect our lives. Understanding the positive and negative health benefits of sun exposure will help us enjoy our time in the sun in the safest way possible.
Positive Health Consequences
Sun exposure has been linked to stronger bones, a healthier immune system, and overall good health. For example, sun exposure supports the production of Vitamin D, a critical nutrient that supports calcium absorption, which helps keep our bones strong (Repinski, 2018). Research also suggests that some UV ray exposure can help lower blood pressure and reduce the risk of some chronic diseases (Repinski, 2018). There are three types of ultraviolet, or UV rays that come from the sun. UVA rays are the most common form of sun exposure. UVB rays are more intense but less common. UVC rays are the most harmful to us, but the Earth's ozone layer protects us from these rays (Effects of Sun Exposure, 2017).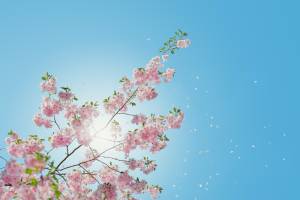 Additionally, better sleep is cited as a benefit as sunlight helps regulate melatonin levels in the body. Melatonin is a hormone that helps regulate sleep cycles – darkness increases melatonin production and light decreases it, letting your body know when to sleep and when to be awake. Finally, serotonin, a natural mood stabilizer produced by the body, increases in response to sunlight. Serotonin is shown to reduce depression and anxiety and increase happiness (Hendrich, 2018). While there are health benefits of spending time in the sun, it is important to be safe. The benefits of sun exposure do not outweigh the potential negative consequences of UV ray exposure (Repinski, 2018).
Negative Health Consequences
While spending time in the sun does have health benefits, there are also some negative health effects to be aware of. One of these is skin cancer, which occurs more frequently in older adults (United States Cancer Statistics, 2020). This is due to the fact that sun damage is cumulative, or increases with more and more sun exposure (Skin Cancer Facts & Statistics, n.d.). About 23% of lifetime sun exposure occurs by the age of 18, so practicing sun safety habits every day will help protect against sun damage (Skin Cancer Facts & Statistics, n.d.). It is easy to underestimate the amount of time you spend outside, and you may disregard applying sunscreen or wearing a hat. Whether you are gardening in your back yard, golfing with friends, or volunteering at an Obon festival, all of this time under the sun adds to your lifetime sun exposure. Here are some heat-related illnesses and other things to keep in mind while out in the sun.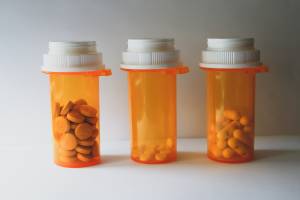 Protective Measures
While the risks of sun exposure and heat-related illnesses are prevalent, that should not stop you from enjoying the outdoors. It is best to practice good sun protection habits while enjoying your gardening, golfing, exercise, or other outdoor activities. There are various precautions you can take to lower your risk for skin cancer and other heat-related illnesses.
Call to Action
There are a number of ways to protect yourself outside while maximizing the benefits of sunlight and minimizing any harmful risks. Try to plan when you will be going outside. The sun's rays are the strongest between the hours of 10 a.m. and 4 p.m. (Effects of Sun Exposure, 2017). If you do go outside during this time frame, make sure to apply and reapply sunscreen. Staying hydrated will help prevent any heat-related illnesses. In any cases of heat-related illness, remember to tell your doctor about them. In addition, ask your doctor about how to self-examine your skin for signs of skin cancer, or ask them to refer you to a dermatologist for more information (How to do a Skin Self-Exam, n.d.). In order to enjoy the sun's health benefits, we first need to know how to protect ourselves from its potentially harmful qualities.
Here are some additional resources on Sun Safety: