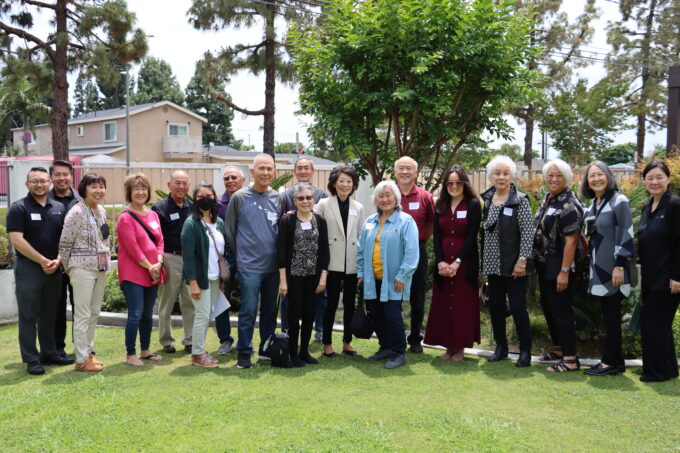 Keiro's Nikkei Senior Network (NSN) was established in 2006 and has continued to grow over the decades. However, the way we support and collaborate with organizations within our network is unique to Keiro's programs today. The NSN program brings together different community leaders who work with their older adult groups at various churches, temples, senior groups, and community centers.
The Nikkei Senior Network currently meets on a regular basis to discuss a variety of topics ranging from activities for older adults, staying connected with members, and emergency preparedness. In addition, groups can share their upcoming events, outings, and opportunities for others community members to participate in.
These meetings allow community leaders to collaborate with one another through shared experiences to strengthen individual programs. These community relationships create bonds across Los Angeles, Orange, and Ventura counties that ultimately enhance the quality of life for older adults in Our Community.
NSN Discussion Topics:
Emergency Preparedness

Community member safety and security
Campus safety and security

Technology

Connecting with Members without Internet
Hosting Virtual Programs using Zoom
Using Google Suite including Google Sheets, Forms, and Docs

Meal Programs

Meal Delivery Programs
Grab & Go Lunch Programs

Returning to in-person Activities

Reopening
Hybrid (In-person and Virtual) Programs

COVID-19

COVID-19 Restrictions and Considerations
Vaccinations
If you are interested in participating in a future NSN meeting, please contact Kent Marume at [email protected].