On June 8, 2023, Keiro hosted an in-person Nikkei Senior Network (NSN) meeting at Cerritos Baptist Church with James Yamada, retired Los Angeles Police Department Detective. This was the first in-person NSN gathering since 2019, as the meetings were held virtually throughout the pandemic. With attendees coming from across 13 different community organizations, everyone was able to connect and catch up with each other.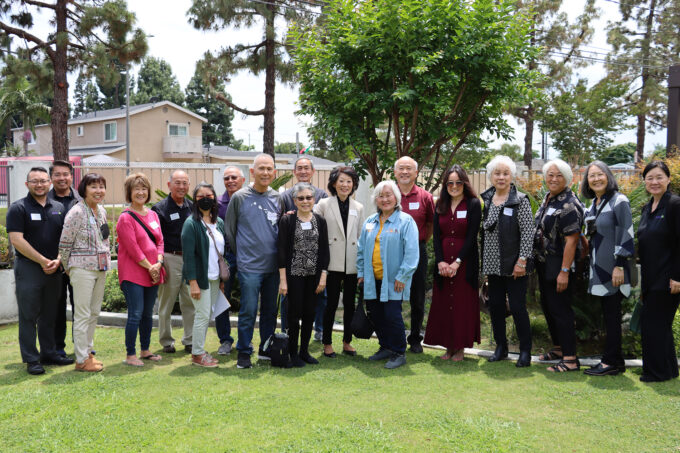 Community leaders gathered for a bento lunch, followed by a presentation about preparing for earthquakes, fires, and security threats. James and Keiro staff led a discussion about emergency preparedness in relation to community organizations' campuses.  Attendees then had the opportunity to ask various questions about how they can best serve their community members when it comes to preparing for emergencies such as how to safely get the most people evacuated and what precautions to take when drawing evacuation plans. After the presentation, all attendees participated in a facility walkthrough, where they were able to follow the emergency response plan that Cerritos Baptist Church has in place for their own members. 
Carole from West LA United Methodist Church shared that this was her first time attending an NSN meeting. She commented, "Thank you, Keiro, for this in-person NSN meeting. The information you provided today was educational and valuable. Hearing from a retired police officer and his personal first-hand experiences were insightful and motivated all of us to serve and keep our seniors safe." 
If your organization is interested in participating in a future NSN meeting, please contact [email protected]. To learn more about NSN, visit keiro.org/NSN.
Photos from the NSN Meeting: