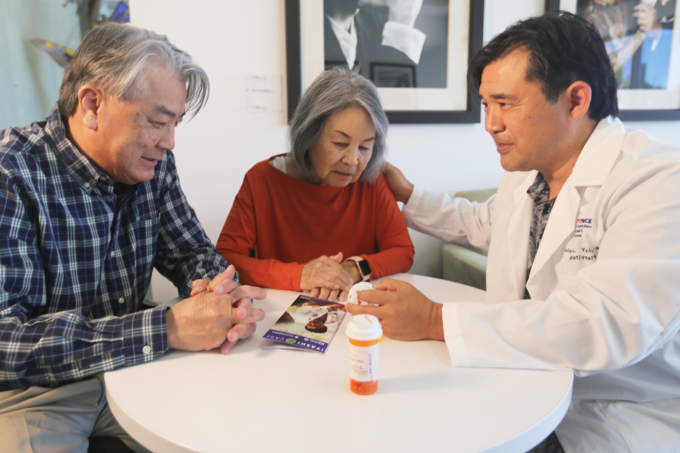 The first visit with any doctor may be a daunting one if you do not know what to expect. Iyashi Care's whole-person approach to health care and an individual's wellbeing aims to make patients and their loved ones feel comfortable and supported.
Following the patient's enrollment in Iyashi Care, the team will schedule an initial appointment with one of the Iyashi Care physicians. Usually, the first appointment will be at the patient's home.
Keiro spoke with Dr. Yuichi Edwin Yanami about how the first Iyashi Care visit typically goes and the importance of establishing a relationship with the patient and their loved ones.
Note: Each initial Iyashi Care visit is different. The goal of this article is to share generally how these visits go.
1. What is Iyashi Care?
Dr. Yanami will explain what Iyashi Care is and how it could support the patient and their family. Oftentimes, there is some confusion about how palliative care differs from primary care, so Dr. Yanami likes to have that discussion with the patient.
He will also share what to expect from the program – including ongoing support from the Iyashi Care nurses, social workers, and other staff.
2. Getting to Know Both the Patient and Doctor
In order to build a relationship with the patient, Dr. Yanami walks in with the goal of conveying a friendly demeanor, by getting to know them. Dr. Yanami said, "If they feel very guarded and private, I will ask them to tell me about themselves, like where they are from, their hobbies, or their favorite foods. I will also share about myself, such as how I worked in Japan and why I chose to work in palliative care."
Getting to know the patient on a personal level – what they enjoy, what is important to them, etc. – helps with goals of care discussions in the future. Dr. Yanami explained, "For example, if a patient has shared that he likes going to his granddaughter's basketball games but can't because of some pain, that could give us a goal to work toward."
3. Medical History and Medications
Next, Dr. Yanami will review the patient's medical history. He will ask them what is bothering them, so that they can focus on what symptoms the Iyashi Care team can help manage.
He will then review the patient's medications and supplements. "We do medication reconciliation to make sure they are taking what we think they are taking and that any supplements do not interact with their medications."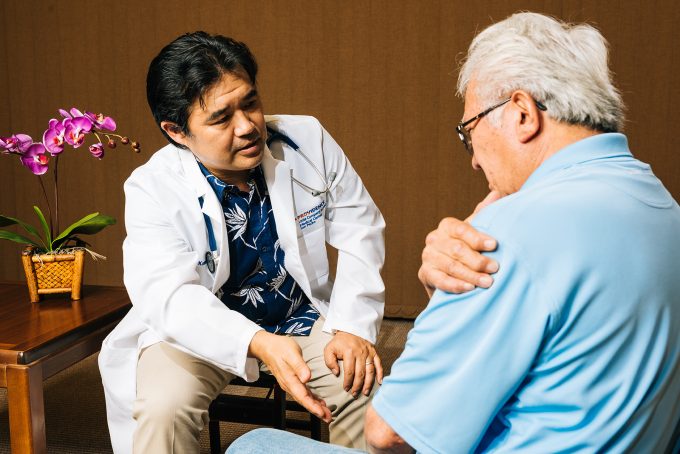 4. The Patient's Support System
It is also important for the team to learn about the patient's support system, including family and friends. Dr. Yanami shared, "Knowing what types of support the patient has is key in care discussions. We may make different recommendations to the patient based on if they live alone or if they have family or friends nearby who can help."
In this case, the team may ask questions such as marital status, length of living alone, number of children, and available support.
5. Basic Home Safety Assessment
One of the main reasons that Dr. Yanami prefers doing the first visit at the patient's home is because he can conduct a basic home safety assessment. Risk of falls is a major concern for many older adults, and both a person's health conditions and their living environment influence their risk level.
Dr. Yanami will typically take a look at the patient's home and check their balance when standing and walking. He also asks if they have had any recent falls or close calls. If the patient does have a significant fall risk, he may recommend assistive walking devices like a cane or walker, or minor renovations such as installing grab bars in the bathroom.
6. Discussion of Important Documents
As a part of the whole person care approach, Dr. Yanami will talk to the patient about key documents to be completed. "Usually towards the end [of the visit], we will talk about the advanced health care directive and POLST forms. I will ask them if they have these forms, and if they don't, explain to them what it is. I like to share that these documents help us understand what is important to them as we work together to establish their goals of care."
It is the patient's choice on whether or not to complete these forms. However, if the patient expresses interest, Dr. Yanami will leave the forms for them to review.
7. Follow Up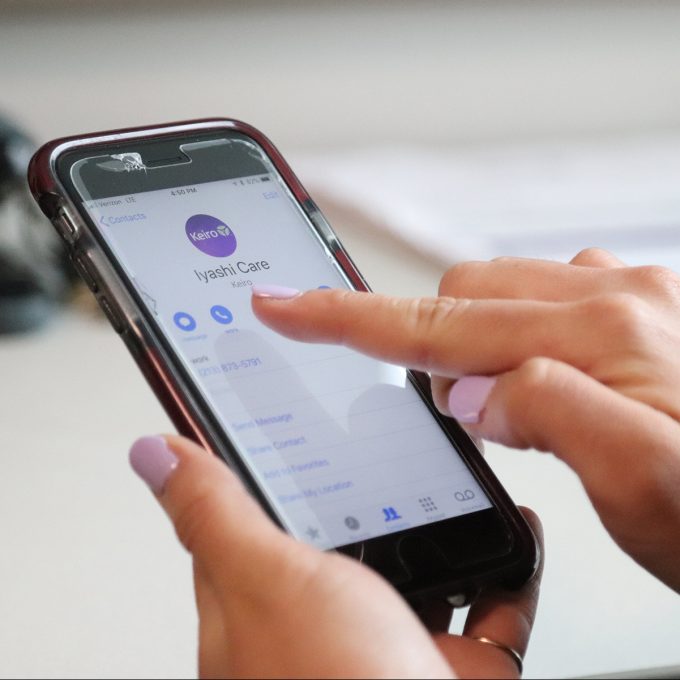 "On the first visit, I may not make a lot of recommendations since the patient, their family, and I mostly spend time getting to know each other and what their health concerns are. I and the rest of the Iyashi Care team are available on an ongoing basis to them, so the patient shouldn't feel pressured to get everything done in one visit," Dr. Yanami explained.
At the end of the first visit, Dr. Yanami will ask about any additional questions or concerns. He also discusses his visit schedule with the patient – some may need to see him every month, others every two to three months. He shares that the nurse and the social worker will be regularly checking in as well.
"It is important for the patient and their loved ones to know that the Iyashi Care team is just a phone call away, if they have any questions or concerns – and they should not hesitate to reach out to us, as we strive to be that extra layer of support for them."
---
If you are interested in learning more about Iyashi Care, contact us at 213.873.5791 or [email protected]. Visit keiro.org/iyashi-care for more information.