Two COVID-19 vaccines were granted Emergency Use Authorization by the Food and Drug Administration (FDA) in December 2020. The Centers for Disease Control and Prevention (CDC) has put out a factsheet on what to know about the U.S. vaccine program. Below summarizes what the CDC says about the COVID-19 vaccines.
Go back to Keiro's COVID-19 Factsheet Page
This page was last updated on 1/22/2020 (added info by county)
Safety First – V-safe
The safety of the vaccines is a priority. The CDC has developed a new tool called v-safe, which adds extra safety monitoring following vaccine administration. After receiving the vaccine, individuals can use their smartphone to log their information and track any symptoms or side effects. This is an after-vaccination health checker that can quickly help detect any safety issues with the vaccines.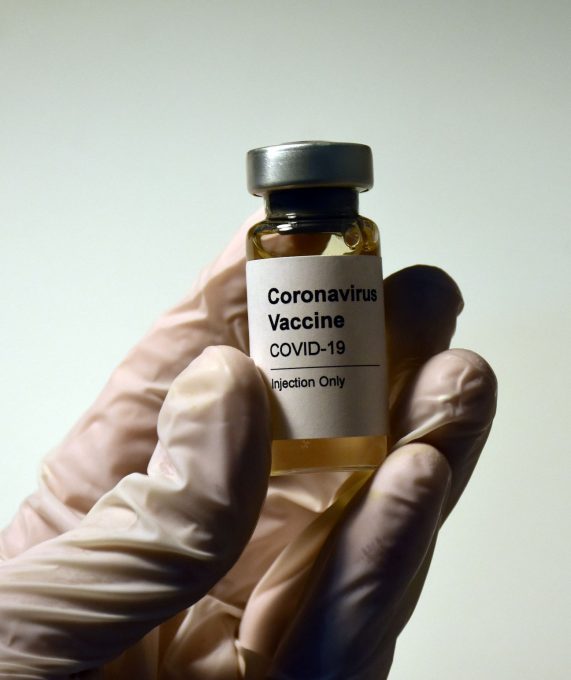 Who Gets Priority?
Since the vaccines were recently approved, there is a limited supply available currently. The CDC has made recommendations on who should get the vaccine. The state will decide how it will distribute the vaccines. In California, the vaccine will be distributed in phases (Vaccines, 2021):
Phase 1 consists of three different parts.
Phase 1A includes three million health care workers and long-term care residents.
Phase 1B is divided into two tiers.

Phase 1B Tier One includes individuals over the age of 75 and those who are at risk of exposure in certain industries.
Phase 1B Tier Two includes individuals between the ages of 65-74, at risk of exposure in additional industries, and those who are incarcerated or homeless.

Phase 1C is the third priority phase which includes individuals between the ages of 50-64 and anyone over age 16 who have health conditions that increase their risk of illness with COVID-19.
To learn more about the priority of distribution in California, visit the state's website here.
The CDC's vaccine distribution recommendations align with California's plan. In addition, the CDC lists a Phase 2 to include everyone else over the age of 16 who was otherwise not included in Phase 1. Lastly, the CDC's Advisory Committee on Immunization Practices (ACIP) will continue to consider and make recommendations once a vaccine is approved for children under 16 (Morbidity and Mortality Weekly Report, 2021).
On Wednesday, January 13, 2021, California Governor Gavin Newsom announced that residents ages 65 and older are now eligible to receive the COVID-19 vaccine. More clarification on how to receive the vaccine will become available in the coming weeks. Vaccine distribution will take time. Continue to wear masks, stay physically distant and stay home as much as possible.
To know if you are eligible to receive a vaccine or not (or sign up for updates), visit here.
Vaccine Resources by County
Vaccine distribution and priority lists vary by county. For more information on the COVID-19 vaccine in your county, view the links below. These resources provide more information on who is eligible to receive the vaccine, how to schedule an appointment, and how to sign up for vaccine notifications.
How is the Vaccine Administered?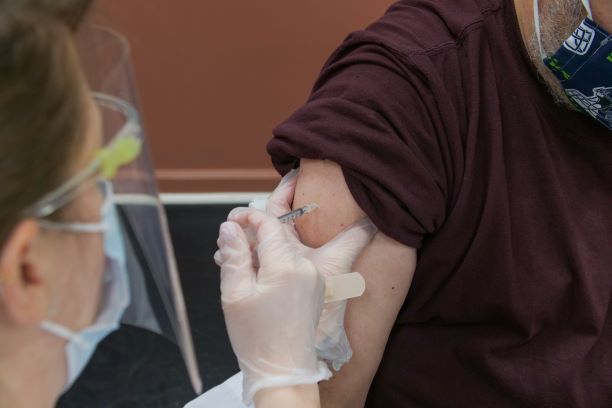 Both vaccines require two doses. Depending on which vaccine you get, a second dose is needed three to four weeks after the first dose. Before receiving the vaccine, inform the vaccination provider of any medical conditions you may have including allergies, fever, use of blood thinners, are immunocompromised or use medication that affects the immune system (Food and Drug Administration, 2020).
Side Effects and Cost
Common side effects include pain at the injection site, headache, muscle pain, chills, joint pain, and fever. After receiving the vaccine, you will be issued a vaccination card to remind you when to get the second dose of the vaccine. Doses of vaccine purchased with U.S. taxpayer dollars will be provided at no cost. However, providers are allowed to charge an administration fee that can be covered by insurance.
Continuing Protective Measures
The vaccines are just one aspect of addressing the COVID-19 pandemic. It will take time to distribute the vaccines and widespread availability may not be possible until the spring or summer. Until then, wearing masks, staying physically distant, and staying home are still important protective measures we need to continue. These measures will also be important even after receiving the vaccine because full protection may take a few weeks to develop.
For more information on the COVID-19 vaccine, visit the CDC's COVID-19 vaccine factsheet here.
Sources:
Centers for Disease Control and Prevention. (2021). 8 Things to Know about the U.S. COVID-19 Vaccination Program. Retrieved from https://www.cdc.gov/coronavirus/2019-ncov/vaccines/8-things.html
Food and Drug Administration. (2020). Fact Sheet for Recipients and Caregivers. Retrieved from https://www.fda.gov/media/144414/download
Morbidity and Mortality Weekly Report. (2021). The Advisory Committee on Immunization Practices' Updated Interim Recommendation for Allocation of COVID-19 Vaccine — United States, December 2020. Retrieved from https://www.cdc.gov/mmwr/volumes/69/wr/mm695152e2.htm?s_cid=mm695152e2_w
Vaccines. (2021). Retrieved from https://covid19.ca.gov/vaccines/