As normalcy returns here in Southern California since the pandemic hit in March of 2020, we should continue to stay informed and up to date with COVID-19 news and changes.
As we shift to adapt living amidst the pandemic, every outing, gathering, and activity will always carry some level of risk. While regulations loosen, keeping in mind these guidelines would be important to continue remaining safe while going about our usual daily lives.
As of 9/1/2022 – will be updated periodically (initial publish date: 03.05.2020)
日本語版はこちら。
When Going Out…
As of March 4, 2022, masking and vaccination proof requirements have been lifted from many of the counties. Depending on the future situation, requirements may change. It will be important to:
Vaccine and Mask Requirement – Confirm with businesses or events about vaccination and masking requirements before going; they may have their own policies, especially for large group gatherings.
Honoring different etiquettes – people may have different comfort level depending on the prevalence of the virus.

Masks – While requirements may be lifted, it is okay to continue taking precautions such as wearing a well fitted mask. You may consider adjusting your masking behavior depending on level of community spread as well.

Greetings – People may not still be comfortable hugging or handshakes; honor what is comfortable for others.

Ok to Say No – It is okay to say no if you are uncomfortable gathering.

Do not feel obligated to say yes to invitations to events or outings. If you feel uncomfortable going out, meeting with people, or scheduling appointments, it is okay to say no.

Assess before going out – every outing will always have some risk. Keep in mind:

1. Setting – Outdoor activities carry less risk than indoor ones.

2. Proximity – Staying physically distant lowers your risk of infection compared to close contact with others.

3. Duration – The more time you spend in contact with people, the greater your risk.
COVID Vaccines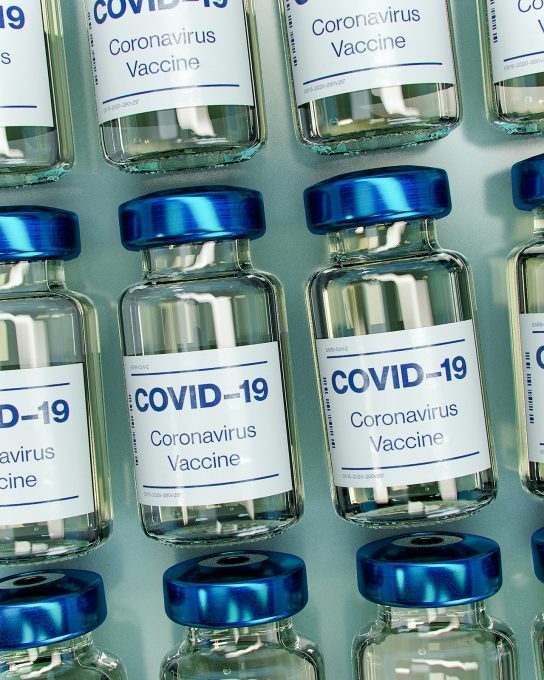 Since December 11, 2020, several vaccines have been granted Emergency Use Approval (EUA) or full FDA approval:
Pfizer-BioNTech COVID-19 vaccine (FDA approved 8/23/21 for 16+, then EUA updated for 12+ on 5/10/21). (2-dose vaccine)
Moderna COVID-19 vaccine (FDA approved 1/31/22 for 18+) (2-dose vaccine)
Janssen COVID-19 vaccine (Johnson and Johnson; initially granted EUA 2/27/21 for 18+) (1 dose vaccine)
Novavax COVID-19 vaccine (granted EUA 3/13/22 for 18+) (2-dose vaccine)
The EUA allows faster access to medical products during a health emergency when no other approved options are available (FDA, 2022). FDA approval means that the public can be very confident that the vaccine meets the high standards for safety and effectiveness (FDA, 2020a). The Pfizer vaccine is still available through EUA for children 5-12 years old.
Booster Shots
On November 19, 2021, FDA and CDC both approved booster shots for Pfizer and Moderna for all individuals over the age of 18 and has been at least 6 months after the second dose.
CDC and FDA authorized a second booster shot for certain individuals. Read more here.
The FDA granted EUA for Moderna and Pfizer's COVID-19 vaccine for use as a single booster dose at least two months following primary or booster vaccination (FDA, 2022). The Moderna COVID-19 Vaccine, Bivalent, is authorized for individuals 18 years and older. The Pfizer-BioNTech COVID-19 Vaccine, Bivalent, is authorized for individuals 12 years and older. These bivalent vaccines protect against the original strain of COVID as well as the current BA.4 and BA.5 strains of the omicron variant.
Vaccine Resources by County
For more information on the COVID-19 vaccine in your county, view the links below.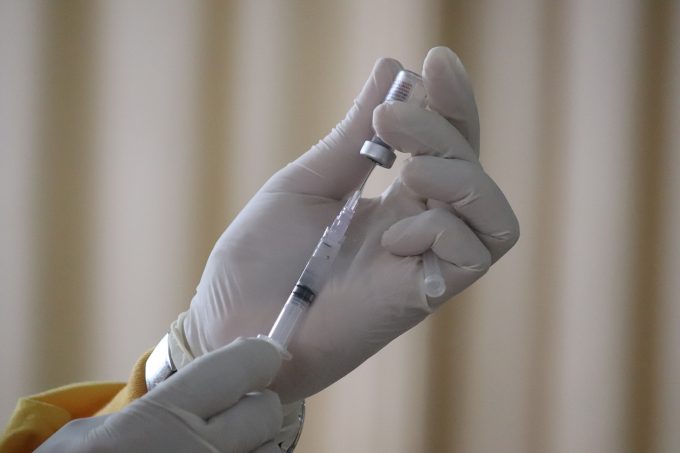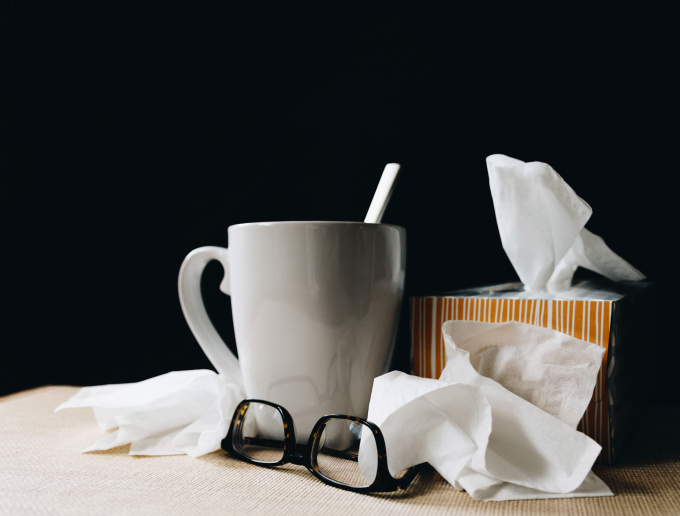 What is COVID-19?
COVID-19 is an infectious disease that spreads easily and rapidly by person-to-person transmission. Symptoms of COVID-19 have ranged from mild to severe and can be similar to the symptoms of the common cold and flu. As of August 11, 2022, the Centers for Disease Control and Prevention has reported the symptoms for the virus include (CDC, 2022):
Symptoms
Fever or chills
Cough
Shortness of breath or difficulty breathing
Sore throat
Headache
New loss of taste or smell
Fatigue
Congestion or runny nose
Muscle or body aches
Nausea or vomiting
Diarrhea
If you think you are experiencing symptoms of the virus, get tested and stay home. Additionally, the CDC is encouraging individuals to be aware of emergency warning signs including difficulty breathing, persistent pain or pressure in the chest, new confusion, or bluish lips/face. Please seek medical help immediately if you are experiencing these symptoms.
Testing for the Virus
Testing is now more widely available at local pharmacies as well as the availability of at-home tests. Read more about COVID-19 testing here.
Testing in California – In the state of California, there are multiple testing locations now available. California residents to search for nearby test centers here.
Testing in Los Angeles County (COVID-19: Testing).
Free COVID-19 testing is available to LA County residents. In addition to tests available at local pharmacies, LA County provides other testing options such as a home test collection program and test pick-up program.
Testing in Orange County (COVID-19 Testing)
The Orange County Health Care Agency website provides different options for testing. Visit their website here.
Testing in Ventura County (COVID-19 Health Care)
Testing in Ventura County are for essential workers and residents who have symptoms of the virus or have been exposed to someone with it. The test is free, and you do not need to have health insurance or a doctor's referral. Those with symptoms or have had known exposure to someone with COVID-19, call OptumServe at 888.634.1123 or visit https://lhi.care/covidtesting. Residents can also call the County of Ventura Testing Hotline at 805.652.7660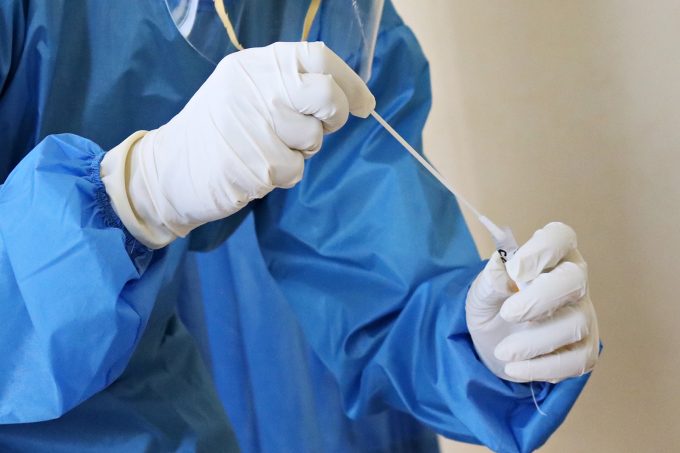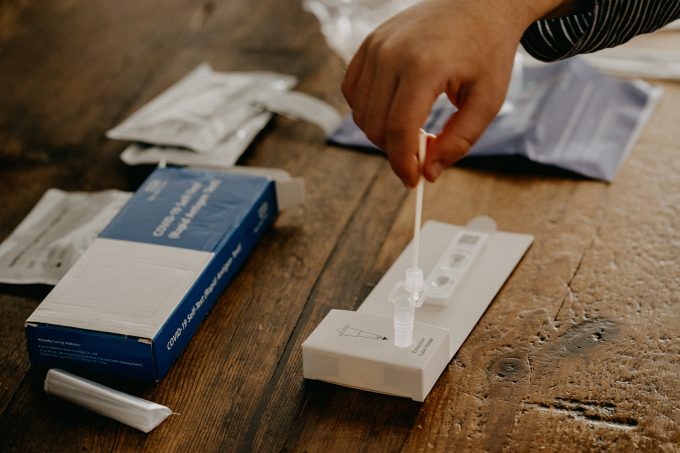 Costs
Costs for COVID-19 tests may vary based on the laboratory the test is sent to, geographic location, and insurance provider. Currently, insurance providers must cover up to eight free tests per plan member per month (Kritz, 2022).
Medicare – Medicare covers up to eight over-the-counter COVID-19 tests each month (Medicare, 2022). Visit the Medicare COVID-19 page for more information.
Uninsured (US. Department of Health and Human Services, 2021)- Free or low-cost options may still be available for those without insurance.

Libraries and community health centers may offer free home test kits.
The federal locator identifies testing sites and pharmacies that offer low-or no-cost testing.
Treatment
The Food and Drug Administration (FDA) has granted approval and EUA for a number of treatments that can be used by individuals who are more likely to get very sick from COVID-19. These treatments include antiviral treatments as well as monoclonal antibody treatments (FDA, 2021b). More recently, oral treatments for COVID-19 have received EUA and may be available at local pharmacies. More information about this treatment option is below.
EUA Oral Treatments
In December 2021, the U.S. Food and Drug Administration (FDA) issued emergency use authorization (EUA) for two oral antiviral treatments of COVID-19. These post-infection treatments help lower the risk of hospitalization and death.
Paxlovoid is used for the treatment of mild or moderate COVID-19 in adults and children 12 years or older, weighing at least 88 pounds who have tested positive for COVID-19 and are at high risk of severe illness (FDA, 2021e). Paxlovid is administered as three tablets taken together orally twice a day for five days, for a total of 30 tablets.
Molnupiravir is used for the treatment of mild or moderate COVID-19 in adults 18 years or older (FDA, 2021f). Molnupiravir is administered as four capsules taken orally every 12 hours for five days, for a total of 40 capsules. Molnupiravir is limited to situations where other FDA-authorized treatments for COVID-19 are inaccessible or are not clinically appropriate and will be a useful treatment option for some patients at high risk for severe illness.
Both of these treatments are not authorized for official approval. These treatments are not substitutes for COVID-19 vaccines. The best protection against COVID-19 is vaccination and booster shots six months after the second vaccination.
Ways to Stay Safe
ThThe most effective way to protect yourself and others against the virus is to be prepared and practice good self-management techniques. Read here if you test positive. CDC shares the following tips to remain safe (CDC, 2021b):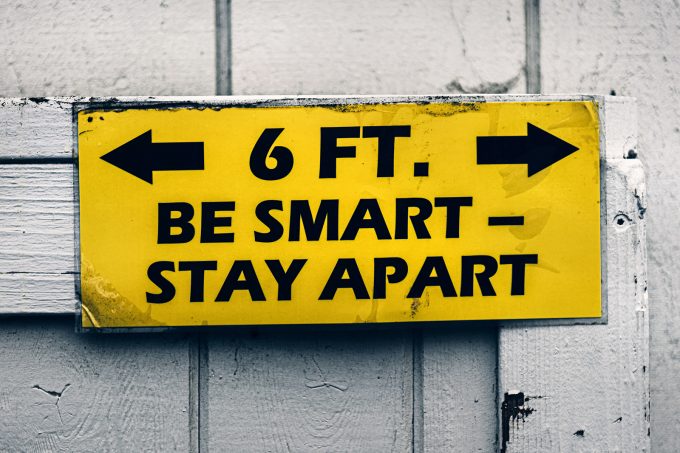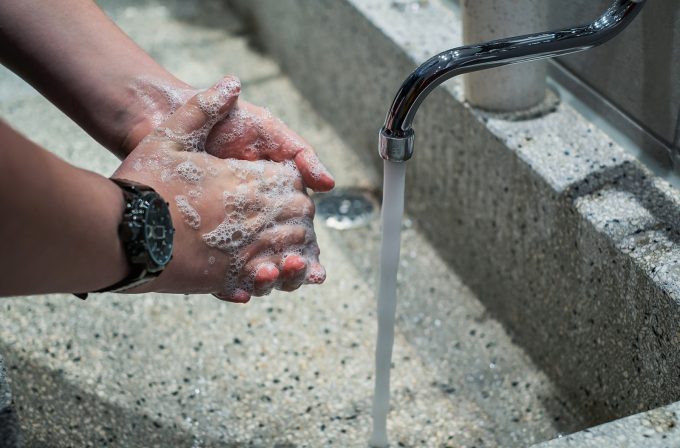 Stay Up to date on COVID-19 vaccines – This significantly lowers the risk of getting very sick, being hospitalized, or dying from COVID-19.

Look for a nearby place where you can get vaccinated here.

Improve Ventilation (consider outside than inside) – Improving ventilation and filtration can lower the risk of the virus spreading. If the community spread level rises in your local area, you may want to consider bringing indoor activities ourdoors.
Get Tested for COVID-19 if needed – Use home self-tests or go to testing centers if you do observe any symptoms of COVID-19. If you have suspected or confirmed COVID-19, stay home.

Make sure to follow guidelines if you have been exposed. Read here.

If you have COVID, and are at high risk of getting very sick, seek treatment – effective treatments are widely available now. Contact your health provider to see if you may be eligible.
Avoid contact with those who have COVID-19 – avoid contact with those who have COVID-19, to reduce your risk of getting the virus.

If you have been exposed, CDC recommends to mask for 10 days, and get tested on day five.

Additional Prevention Actions

Wearing a well-fitting mask can be additional protection for indoor crowded spaces.
Keeping a distance with others may also help reduce the risk, especially in crowded areas.

Other basic hygiene

Wash your hands often (20 seconds)
Avoiding touching your eyes, nose, and mouth
Use hand sanitizers that contains at least 60% alcohol
Covering your cough or sneeze with a tissue, then throwing the tissue in the trash. If you do not have access to a tissue, cough or sneeze into your elbow
Cleaning and disinfecting frequently touched objects and surfaces (i.e. phones, doorknobs, etc.)
Masks
CDC is updating their masking recommendations.
For the state of California, masks are required for everyone, regardless of vaccination status for the following setting (CDPH, 2022a):
Healthcare settings
Long term care settings and adult/senior care facilities
State and local correctional facilities and detention centers
Homeless shelters, emergency shelters, and cooling/heating centers
Masks will be strongly recommended for all individuals in indoor public settings and businesses including public transportation (CDPH, 2022a).
Make sure to follow local rules and regulations around masking, which may be stricter than the regulations for State of California:
Recommended Masks (CDC 2021e).
Cloth, disposable or N95, KN95 and other masks that meet a certain standard certified by National Institute for Occupational Safety and Health, are all valid masks to use. Masks could also be used by using two layers (one cloth, one disposable) as well.
State of California stresses the importance of good fit and good filtration to be prioritized when selecting masks (CDPH, 2022).
The important point is to have masks tightly around your nose and mouth and adjust ear loops to reduce any gaps.
Make sure that the masks are official and not counterfeit. Additionally, make sure the disposable masks are disposed after a day of use, or when it's wet or dirty.
For details, visit the CDC website here: https://www.cdc.gov/coronavirus/2019-ncov/prevent-getting-sick/types-of-masks.html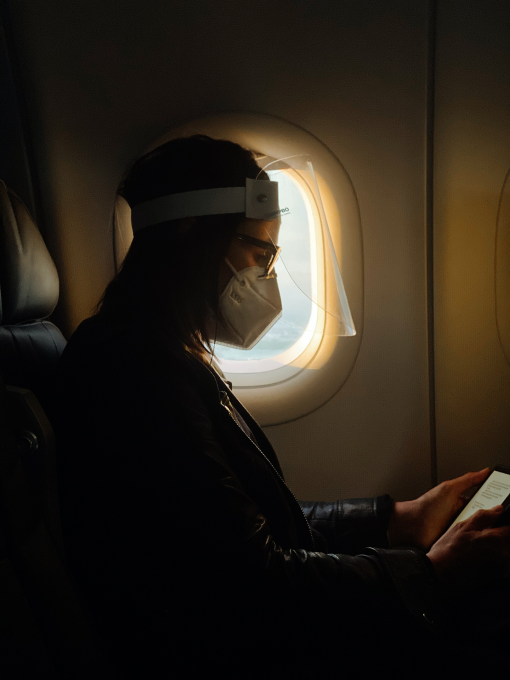 Traveling
If you are traveling keep in mind the following:

Stay up to date on vaccination for COVID-19.
Consider testing before traveling
Check for community spread level at your destination, and for any possible local restrictions that may exist
If you are at-risk for severe COVID-19, take extra precautions to ensure safety. Consult with your health care provider what extra layer of protection you can consider.

For international travel, look at CDC's guidelines here about before, during and after travel.
For domestic travel, look at CDC's guidelines here about travel guidelines, and level of spread.
Government Resources and Health Orders
Make sure to stay up-to-date on your area's public health policies and health officer orders.
Here are some websites that may be helpful:
Other Articles Written By Keiro on COVID-19